Apps
Weelo – A Promising Start-Up For Emerging Markets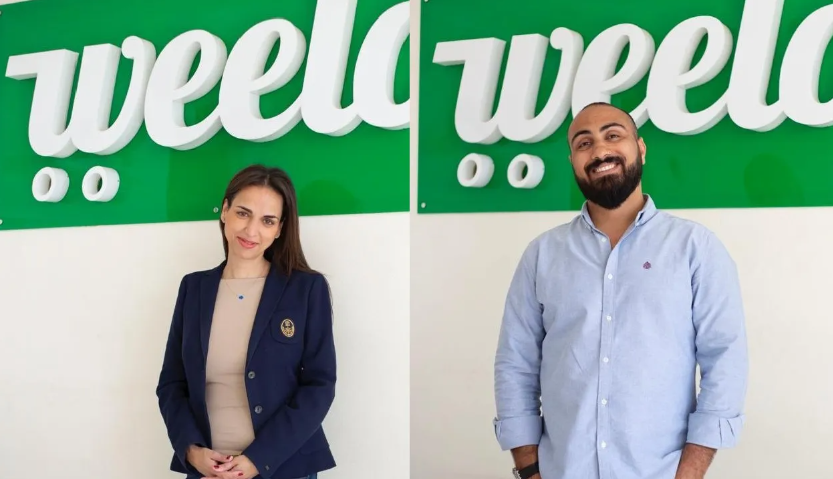 Weelo is a company that is helping emerging markets gain speed, efficiency, and transparency through its digital transformation platform. Founded by two aspiring entrepreneurs with a solid team, this company is positioned to be a disruptive force in the coming years. With a revolutionary product, a strong business model, and a user-friendly design, Weelo is a promising startup to watch. Its founders and products are well designed, and their vision for the company is to transform how people work in emerging markets.
Asfour Ahmed
Asfour plans to expand across the GCC and North Africa region, starting with Saudi Arabia. The startup hopes to add features like e-wallet and online payment functionality. It plans to integrate AI to improve customer journeys, Weelo points system, and supplier management platform. The founders expect to see their revenues increase with the expansion. But despite these early successes, Weelo faces challenges in expanding beyond Egypt.
Founders Asfour and Sophia Ahmed experienced businessmen, and their aim is to build a lean organization. One of their stumbling blocks has been finding the right talent. While integrating the company with existing systems has been a challenge for smaller supermarkets, Weelo's real-time inventory management control is a major benefit. The company currently serves 70 percent of Cairo and Hurghada and enjoys a 75% customer retention rate.
Sophia Ahmed
Weelo is an e-commerce company with a mission to make operations digitally enabled for its clients. Its founders are both MBAs from Duke University and have extensive experience in the supply chain management space. Sophia Ahmed's background includes 15 years in growth strategy, strategic planning, product management, and supply chain management digitization. She has also served as a senior advisor to more than 90 early-stage start-ups and demonstrated her leadership in the field as Director of several Centers of Excellence.
Asfour is an expatriate who lives in Abu Dhabi and co-founded Weelo in Egypt with Sophia Ahmed. The co-founders of Weelo are aiming to operate as lean an organization as possible, and this was an important consideration in selecting Egypt as their first market. The country is a good fit for the company as it has the lowest operational costs compared to other countries in the region. It has more than five thousand suppliers, and the country has the highest food consumption per capita in the MENA region.
Weelo Business
Weelo Business is a cloud-based B2B2C platform designed to digitize the FMCG supply chain in Egypt. The platform connects traditional trade partners to retailers directly, providing access to new customers and orders. It helps improve operations and boost efficiency for both sides of the supply chain. With this new platform, customers and suppliers can collaborate to meet the needs of the consumers. To learn more, read on:
Weelo LLC is a technology company specializing in software development. The company developed a SaaS platform to help its customers manage their orders and track deliveries. As a result, their SaaS platform used by more than 50% of the large hypermarket chains and traditional trade outlets in Egypt. Its platform helps retailers streamline processes and improve their bottom line. Here are some of its key features:
Retailers on the platform
Among the notable retailers on the platform, Weelo boasts 50,000 stock keeping units (SKUs) in its database. Its network includes notable players such as Tiffany, Dilmah Tea, Clorox, and Pepsi. Most large chain hypermarkets and traditional trade outlets in Egypt have signed up to use the service. The company's founders focused on building a lean organization and have chosen Egypt for its low operational costs.
In 2017, Weelo launched as a platform that connected consumers with their nearest grocery store. Customers can shop online and have it delivered right to their door. Founded in Cairo, the startup has expanded to other parts of the country, including New Cairo, 6th of October City, Heliopolis, and Hurghada. Retailers can also share customer information, duplicate orders, and track invoices, all through a single platform.
Revenue model
A lean organization is the key to Weelo's growth, and its founders have chosen Egypt as its launch market. Compared to other countries in the region, Egypt is a low-cost operation, and the co-founders are confident that the country has a large market, as it boasts over five thousand suppliers and the highest per capita food consumption in the region. However, it is unclear how to maximize Weelo's revenue potential.
For now, Weelo focused on small and medium-sized enterprises. Their pro package costs $350 per month for up to 15 users. But if your business requires a larger database, Weelo has an enterprise package that starts at $450 per month. The company has incorporated a B2B2C model to ensure that it covers the entire FMCG supply chain. It also aggregates hundreds of data points, and provides it to market analysis agencies.