Apps
El Paso ISD Introduces Episd Schoology for Parents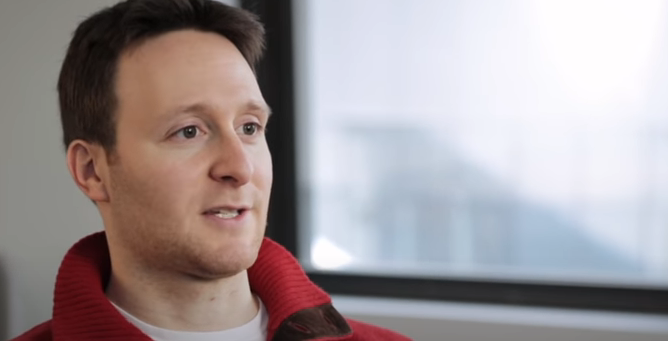 Recently, El Paso ISD began rolling out Episd Schoology for parents. The online learning management system is a collaborative platform where teachers and students can share learning materials with parents. The system also makes it easier to stay up-to-date on projects, assignments, and calendar events. Tim Holt, Director of Technology Innovation and Pilot Programs at EPISD, says that the new tool will help parents keep up with what their children are learning.
Learning management system Episd Schoology
A Learning Management System (LMS) can be a great tool for teachers and administrators. Schoology offers a host of features that can improve efficiency and effectiveness. The platform also includes collaboration tools and analytics tools. Updates and notifications can be delivered quickly. The calendar function can be used to organize important dates and information.
In order to use the site, you must log in with your district-provided email address and password. For added convenience, you can also use the mobile app for iOS or Android devices. After you log in, follow the "Accessing Schoology for the First Time" job aid to learn how to navigate around the site.
You can also share information with colleagues through Schoology groups. With the ability to track early adopters and current users, these groups are a great way to coordinate and share resources.
Parent portal
Once you have signed in to your Schoology account, you can browse through your child's activities. You can also associate additional children with your account. To add more children to your account, click on the down-facing arrow on the top right of the Schoology home page. You will then need to enter the access code provided by your instructor.
The parent portal gives you access to your child's assignments, grades, assignments, and class participation. It is also easy to share documents and photos with your child's teacher. This feature will reduce the need for parent-teacher conferences and allow you to engage in more professional dialogue with your child's teacher.
The Parent Portal for EPISD is a free online tool that allows parents and guardians to connect with their child's teachers. It also allows parents to learn more about their child's classes, improve their child's education, and make communication with teachers easier. By using the portal, you will be able to become more involved in your child's education and help them succeed.
Managing groups
Managing groups in Schoology is a great way to collaborate with colleagues and share resources with them. It is also a good way to share best practices and learn about new educational trends. There are many different uses for groups in Schoology, and you can easily customize your settings to protect privacy.
First, consider your goals for using Schoology. Are you primarily looking to share a course with a group of students? If so, you will need to assign certain groups to different students or teachers. You will also want to manage a list of all the groups that exist on your site. This will help you make sure that all the right people are able to collaborate with you.
Schoology groups are a great way for teachers, students, and other stakeholders to share information and collaborate. For example, you can create a collaborative group for everyone in the school, or a group for each department. You can even post important dates, announcements, and updates to your students.
Managing access codes
EPISD has implemented an online classroom called Schoology. The program provides parents and teachers with a way to view student assignments,Click communicate with teachers, and track their child's progress. Parents can access Schoology by receiving an access code from a teacher. A parent access code is usually in the format of xxxx-xxxx-xxxx. Once a parent receives this code, they can log in to Schoology and access their child's class.
When a parent registers a student, they will need to have a government-issued picture ID to activate the portal. Typically, a parent or guardian must activate a registration once for each EPISD student. Parents can also check with their campus' administrative office to find out who is responsible for activating registrations.
The process for getting an access code is very simple. First, log in with your district-provided email address and password. You can also download the Schoology mobile app for iOS or Android devices. Afterwards, follow the "Accessing Schoology for the First Time" job aid to get started. Then, you'll be able to use the site to check on your course work, submit assignments, and participate in discussions. The mobile version of the software offers many of the same features as the desktop version.