Apps
A Beginner's Guide to Koofr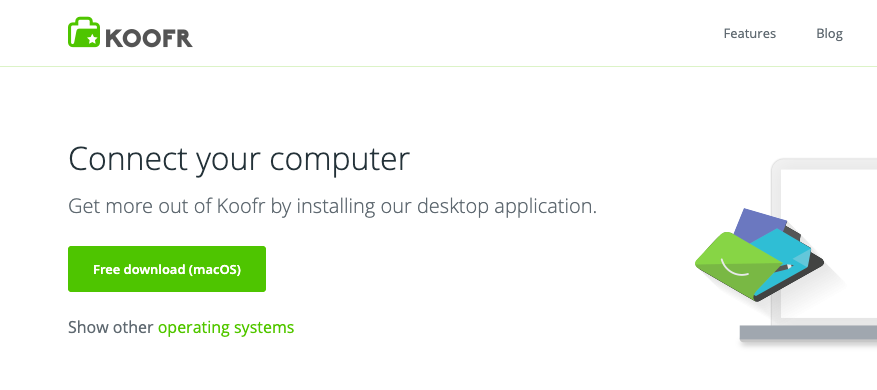 If you haven't yet tried Koofr, here are a few tips to get you started: how to login, how to check for updates, and is it safe? After reading this guide, you'll have the answers to those questions and more. Using Koofr is easy, and there are many benefits to using it. To start using it right away, download the app and install it on your computer. You'll be surprised how fast your files sync and how much data you can store in it.
How to use Koofr
You can connect multiple computers through Koofr. This allows you to synchronize and share your data. It also lets you access files on a local computer. If you're using Windows, you should install the Koofr desktop app to sync files. However, you must be logged in to your Koofr account to sync files. You can also connect other cloud storage accounts with Koofr. To connect your other cloud storage accounts, tap the Connect icon in the upper-right corner.
Once you've installed the app, you can view and organize your files. You can sort your files by Name, Size, or Time. You can also adjust Koofr's synchronization settings or set rules for automatically uploading media files. Koofr's Settings section also lets you check your account space usage, adjust rules for requiring passwords when sending or receiving files, and view information about the service. Koofr is available in both Android and iOS versions.
How to login
In order to login to Koofr, you need to first sign up. This requires a working email address, and the site will send you a confirmation email that you must click in order to complete the process. Once your email is validated, you can enter your name and password. Koofr requires only minimal personal data, but it is worth keeping in mind that this can be time-consuming. After that, you should follow the steps to login to Koofr in the next section.
Besides login, the site allows you to manage and share your files with other people. You can add collaborators and assign them different permission levels. Koofr also provides a help section that includes articles and FAQs. The knowledgebase is limited, so it can be difficult to find a specific answer. However, it is possible to contact Koofr through its web app or website. To do so, you should select the help and support link, and then browse through the help section and FAQ.
How to check updates
In order to check the latest updates and new features of Koofr, you can go to your account menu by clicking on your profile picture or on the place icon. You can then view a list of all the services connected to your account. You can rename, remove, or reauthorize connected services. If you are not happy with the latest features, you can always delete your account and start from the beginning.
To add other people to your folder, go to the Add people option. This will allow you to give different users different permissions. Click the Modify button to select different permissions. If the person is not a member of Koofr, they will be invited to become a member. To invite them to your folder, just type their email address and click the Add button. When adding someone, choose whether you want to grant them access to all or only selected files.
Once you've set up your account, you can connect your OneDrive accounts to Koofr. It's quick and easy to connect these accounts. The Koofr website provides you with an easy-to-follow guide that will walk you through the process. Besides connecting your OneDrive accounts, you can also upload files, folders, and videos from your computer. Koofr also works with Dropbox and iCloud.
Is it safe?
You may be wondering: "Is Koofr safe?" Fortunately, Koofr is GDPR compliant, does not use GA tracking, and does not sell your personal information to paying companies. Koofr's policy on privacy is straightforward and easy to understand. You should always use encryption software when transferring your data to online services, but Koofr's SSL security is still insufficient for some uses.
The company's knowledge base is limited, but you can still ask questions. The company offers three ways to contact its support team: account-related questions, bug reports, and permanent deletion of accounts. There are several reasons to do so, but none of them is as compelling as a solid encryption scheme. Koofr is also free to download, which means it's perfect for sharing files and other content. The only downside is the lack of a backup option.
Share files with ease: If you're working on a project, Koofr makes it simple to share files and folders with others. Simply enter the email address of the person you'd like to share a file with, and then click the "Add" button. When adding new people to your folder, you can set different permission levels, but you can't encrypt your files while adding others. Koofr also allows you to customize your send link. However, it doesn't offer a password setting, which is another security concern.
How to download
If you're wondering how to download Koofr, you've come to the right place. Koofr is a cloud storage service that is available for both smartphones and laptops. Using Koofr for a laptop is as simple as using it on a smartphone, and it uses APK files to install. Bluestacks is an application that allows you to install Koofr without going through the Google Playstore. The best way to install this cloud storage service is to use the standard method of installing android applications.
First, you can download Koofr's APK. If you have a Google Play account, you can open this link and download the app. You can also follow the same process for downloading the Koofr for PC. But if you'd rather use a third-party app, you can use a Google Play Store download. Although Google is not responsible for third-party app downloads, you'll be happy to know that Koofr for PC is completely safe and has a lot of positive reviews.
How to download on PC
Installing the Android emulator BlueStacks on PC is the first step in installing Koofr on PC. BlueStacks comes with the Google play store, and allows you to download Koofr on PC. Once you have Bluestacks installed, you can open the Google play store and search for the Koofr application. Click on the install button to install the app. After the download is complete, the Koofr icon will appear in your Bluestacks apps. Then, launch Koofr.
After installing Koofr on your PC, you will be able to access the remote computer's files and folders. You can use this to organize and share this data from one computer to another. However, you can also access the local folder on your PC. Note that you shouldn't sync your system drive, because doing so can crash your system. Alternatively, you can connect a Koofr server to your PC and then share your data from there.
What is Koofr used for?
This free file-sharing application lets you synchronise your files from different computers to make them available to your other devices. You can use the Koofr application to upload files or folders in the background, and you can adjust the expiry date of the files. Once you download the app, you can synchronise your files with other computers without the need to log in to the internet.
This app is designed for sharing and storing data on multiple cloud services. It organizes these files in folders, allowing you to find them easily. The Koofr home screen also allows you to view different folders. Koofr has an unlimited number of cloud accounts, so you can connect several of them. This is free for up to five devices. If you're not sure if this is the right option for you, try a free trial.
After you've created your documents, you can send them to your collaborators. You can share files through Koofr by email, social media, or text message. When sending files, Koofr creates an upload link and copies it to your chosen service. Once your recipients click the link, you can choose to download multiple files at once. If you're sending many files, you can send them in one email.
Latest Version of Koofr
The Latest Version of Koofr is the latest version of this cloud storage app. This app supports Dropbox, Google Drive, OneDrive, and other services. It also supports two-step verification and has no file type restrictions. Besides, it syncs your mobile media files as well. And, with this application, you can share any file you want with any person. Besides, the app is free to download and install.
Despite the fact that is primarily controlled through a web interface, you can also install a desktop and mobile app for the service. Koofr's web interface is simple and easy to use, showing a list of cloud services connected to it. A simple tab shows all the files you have stored online, including those that are shared. You can also search within all your connected storage accounts to quickly find the files you need.
Once installed, Koofr creates a separate synchronisation folder on your PC. You can choose an expiry date for your files, too. The Koofr desktop client supports local storage and also synchronises files fast. The desktop app also comes with a Local Folders tool that allows you to securely access your PC's local files. But, before you can use this feature, you must make sure that your PC is on.