How to
How to login MyBlueprint TCDSB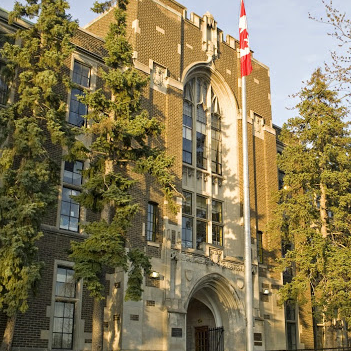 MyBlueprint TCDSB is a digital portfolio that helps students select courses and track their choices throughout the school year. It replaces Career Cruising and is designed to help students choose the courses that will suit their interests and skills. It also provides information on post-secondary opportunities. MyBlueprint also helps students plan their schooling and provides guidance for graduation requirements.
Course selection and career exploration tool
MyBlueprint is a new digital tool for students in grades 7 to 12 that is designed to guide them through the course selection process. It replaces Career Cruising and allows students to create an individual plan for their future. Students can modify their plans if they are not available in the time frame or if they change their minds about the career path they want to take. If this happens, the guidance counsellor will help the student find an alternative.
If you are a new user, select your school from the drop-down menu and create an account. Make sure that you include /tcdsb in the email address. If you are an existing user, simply sign in with your email address and password.
Personal digital portfolio
Myblueprint TCDSB is an online tool that allows students to create their own Personal Digital Portfolio (PDP). This tool is mobile-friendly and is used by thousands of schools across the country. It helps students choose the right courses and create a personalized Individual Pathway Plan for their future. It also provides information about post-secondary opportunities and helps parents track their child's progress throughout school.
MyBlueprint is also a great tool for student presentations, as it allows students to display their work in front of peers. It also provides a platform for teachers to review a student's work. MyBlueprint also allows for easy sharing of work with parents and teachers, Click which allows for greater collaboration in the planning and executing of education.
Students can create a Myblueprint with the tools provided by their schools. Students can upload a variety of files and share them online. To create an account, students can enter their name, email address and password. If they forgot their password, they can contact their teacher or the teacher's office to have their information returned to them.
Resources for parents, students, and educators
The myBlueprint website offers resources for parents, students, and educators to plan their schooling and identify skills and interests. For students, it helps them create an Individual Pathway Plan (IPP), which includes multiple career assessments and a personalized digital portfolio. It also provides information on post-secondary options and graduation requirements.
The myBlueprint TCDBSB resources are available to parents, educators, and students through the Internet and mobile devices. These tools enable students to create an Individual Pathways Plan, complete multiple career assessments, unlock occupation matches, plan courses, compare post-secondary programs, build resumes, and more. These resources also allow parents to view a child's activities and see how they're progressing.
All TCDSB secondary schools have access to myBlueprint, a web-based tool that assists students in creating, updating, and maintaining their IPPs. These IPPs provide structure for ongoing inquiry and development across four areas of learning: academic, social, and emotional. Students also use the system to report on various learning activities and reflect on what they learned.
Sign up
The myBlueprint TCDSB website is a comprehensive resource for students and parents. It allows students and parents to track course selections and create an Individual Pathway Plan. It also includes a wealth of information on post-secondary options. Students and parents can also compare and contrast their choices to determine which courses will be most beneficial for their future.
Students in grades 7-12 can create a personalized digital portfolio through MyBlueprint. The website also includes information on educational pathways and self-assessment surveys. It even provides graduation requirements. Once you've created your MyBlueprint account, you can use it to help plan your future.